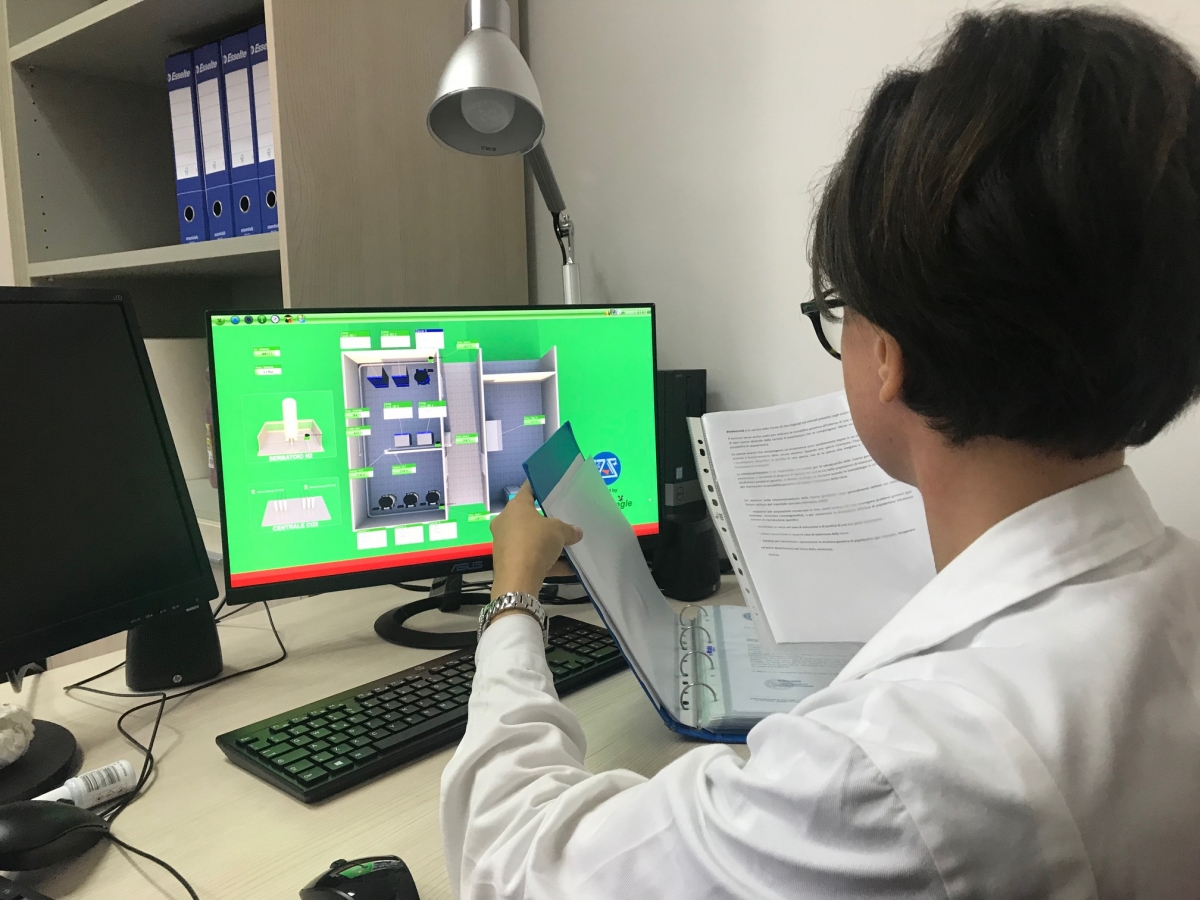 Quality policy
The quality policy of the Biobanca del Mediterraneo -BBM – is the tool for the achievement of the business improvement process, aimed at customer satisfaction and at internal operators, suppliers and ownership.
Obtaining certification according to UNI EN ISO 9001:2015 is a strategic factor of competitiveness and qualification in the market and put a light on the efforts made to pursue the continuous satisfaction of all customers and partners.
The Managment of the Biobank of the Mediterranean – BBM is committed to implementing and maintaining a quality policy for output quality services of:
conservation of biological material and related data, best defined as "biological resources"
transfer of "biological resources"
production of certified reference materials.
availability of a level 3 biosafety laboratory (BSL-3)
In order to achieve and maintain its objectives over time, BBM adopts a quality management system complying with the UNI EN ISO 9001.
The criteria of "biological resources" stored in BBM and Biosafety Level 3 (BSL-3) laboratory management procedures respect the system and test procedures in accordance with ISO/IEC 17025 (General requirements for the competence of testing and calibration laboratories).
TARGETS:
adopt and maintain in the processes an effective Quality Management System, in products, in services, in compliance with the prescriptive requirements of the regulations and with any and other requirements that BBM decides to endorse;
ensure the resource availability, the necessary information and knowledge for the operation and control of processes, through regular training activities aimed at informing employees of the relevance and importance of their activities and the ways to achieve the objective;
understand and strengthen the relationship with customers and other stakeholders, improving their level of satisfaction through products and services in line with expectations;
standardization of storage times of different "biological resources"and their traceability;
improving the quality of the stored "Biological resources" according to the OIE guidelines;
select and qualify the products suppliers and services that have an impact on the final quality processes and products, in the achievement of the company's objectives;
identify the needs of new technological innovation to develop new services and processes according to the expectations of the scientific community;
draw up an online easy and accessible catalogue for all interested parties;
endorse the Memoranda of Understanding to comply with the original intellectual property and availability of use;
carry out all assessments on the basis of objective evidence and in compliance with the rules and regulations in use.

All.7 Rev.3 del 06.04.2021 MdQ Sez. 5